Current legislation, The Regulatory Reform (Fire Safety) Order 2005, applies to all workplaces regardless of the number of employees and requires employers to provide adequate training in fire awareness for all members of their staff.
Our fire safety e-learning course will help reduce your training costs as employees can undertake the fire safety training in house, one module at a time, with minimal impact on staffing.
Each module is followed by a short set of randomised questions; these tests must be completed before the course is completed.
Aims
The online fire safety training course is aimed at all employees to assist them in identifying and reducing the risk that fire presents in the workplace.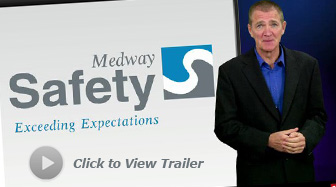 Course Programme

Module 1 Chemistry of Fire
Module 2 Common causes of fire
Module 3 Safety features within buildings
Module 4 Fire extinguishers
Module 5 What to do if a fire occurs
Certification
The content will be presented as learning material in conjunction with multiple choice questions and as reference material where the user will be able to access the content at any time during the license period in order to reference a particular issue. Successful completion of the multiple choice questions will prompt the issuing of an IFE approved certificate to the user that can be printed from a pdf document that will be generated and supplied.
Duration
1 Hour
Venue: Online

Click here to purchase licences (1 per employee)